Painfully Slow Progress on BCBS239
Two years after the January 2016 deadline for banks to introduce improved risk data aggregation and reporting (BCBS239), the latest report from the BCBS on implementation progress makes grim reading: only three out of thirty global systemically important banks (G-SIBs) are in full compliance, with implementation by most banks showing "at best, marginal progress".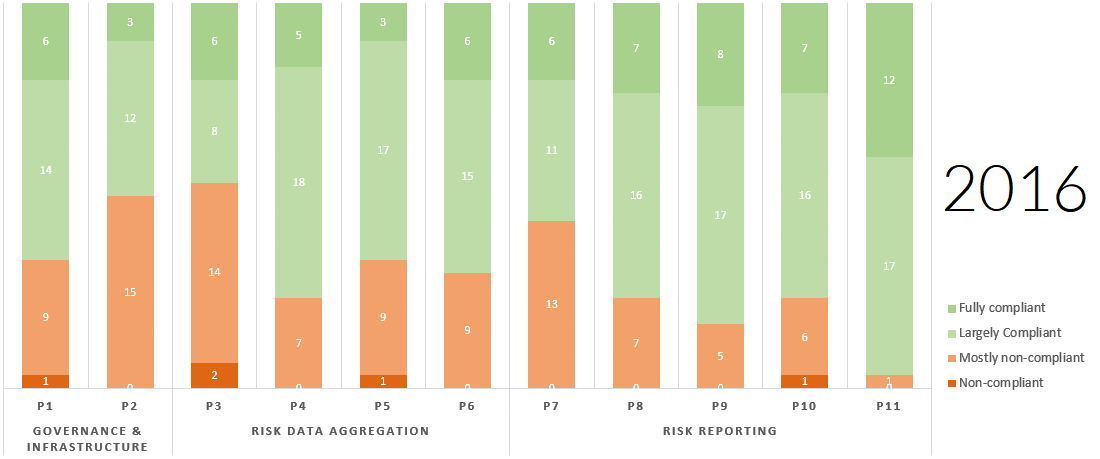 The Principles for effective risk data aggregation and risk reporting (BCBS239) were published in 2013 to address inadequacies in banks' IT and data architectures highlighted by the financial crisis, in particular the lack of an up-to-date, group-wide view of risk across business lines and legal entities. Two key principles form the bedrock on which all others are built:
Governance: the risk framework should be subject to strong governance, with board-level visibility of the roadmap and any limitations that prevent full risk data aggregation.
Data architecture and IT infrastructure: adequate infrastructure should be in place to support aggregation and reporting needs in normal times and times of stress.
To continue reading this article, please complete the contact details form.